According to China's Science Technology Exchange Center, India's innovation growth rate will rise significantly over the next 15 years, and come close to surpassing China. "It is predicted that the innovation competitiveness of India will see a significant rise with its growth rate probably surpassing China between 2025-2030," the independent Chinese research body wrote in its BRICS Innovation Competitiveness Report 2017.
CNBC India reports: India has been taking notable steps forward in innovation, supported in part by Prime Minister Narendra Modi's reform agenda. Government initiatives such as Digital India, which expands the country's online infrastructure, and Startup India, which promotes financial backing for entrepreneurs, have been unveiled to boost the country's innovation and technology sectors. Meanwhile, the country's growing information technology and scientific expertise have also helped turn it into an increasingly dominant outsourcing hub.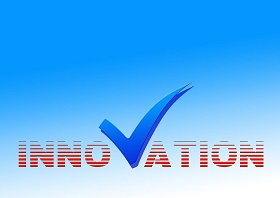 The International Monetary Fund recently forecast India's GDP to grow 7.2 percent in 2017 versus China's 6.5 percent. This new study highlights the growth that can be expected in intellectual advances, such as science and technology, which are often perceived as indicators of future growth.