The ways in which India's urban Gen Z, people born after 1995, engage with the opportunities of the digital age is changing according to a recent youth survey released by Mumbai-based IT company, Tata Consultancy Services.
TCS conducted its Gen Z Survey 2016-17, across 15  Indian cities.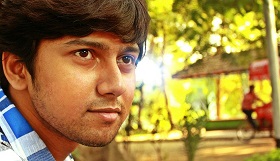 Listed below are some of the key findings:
Shopping – Online shopping is the preferred mode of buying goods where around 84 percent, that is at least 8 out of every 10 teenagers, in Mumbai shop online.
Paying Bills – Cash-on-Delivery is the payment method of choice either using parents' money (65 percent) or their own "pocket money" (40 percent).
Socializing – Facebook's popularity is eroding, while Instagram users are rising. 13-year-old Vriddhi Gala says, "Instagram is more precise and totally for smartphone users. It is more creative than Facebook. My classmates use Instagram to share pictures and even moods." 26 percent respondents said that they did not have a social media account. 13 percent said they had to delete their accounts due to pressure from parents and Aadhya Srinivas (15), said that many of her friends had created social accounts with fake names to encounter this pressure.
Communicating – E-mails are now replaced by WhatsApp (88%), Facebook Messenger (60%), Snapchat (41%), Google Hangout (36%) and Hike messenger (35%).
Using Internet – Out of a batch of 700 participants in one of the cities surveyed, 74 % used the Internet for completing school assignments, 69% used it for instant messaging, 67% used it for downloading games/music, and 60% said they played games on the Internet.
Owning Electronic Items – smartphones (79 percent), laptops/desktops/tablets (39 percent), gaming consoles (32 percent), e-book readers (27 percent), smartwatches (21 percent), activity tracker/fitness bands (17 percent) and virtual reality headsets (15 percent) are quickly gaining popularity among young Mumbaikars, reports the Indian Express.