Sir Ben Kingsley, who played the the title role in 1982's Oscar-winning Gandhi (and much less remembered role in the worst movie of the 21st Century so far, the Love Guru) is soon to be seen in a Bollywood movie, Teen Patti ( three cards, or three-card poker).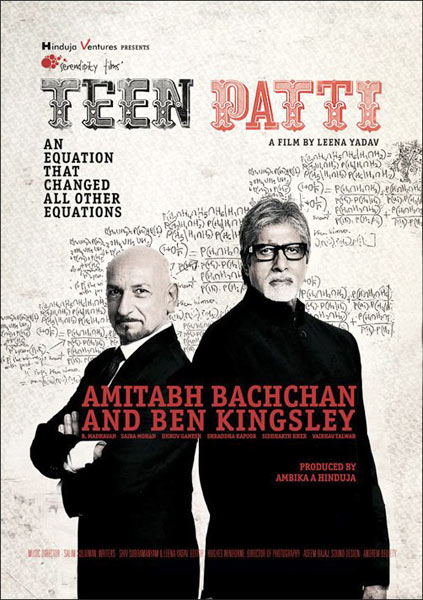 Perci Trachtenberg (Sir Ben Kingsley) is world's greatest living mathematician.  Perci encounters Venkat (Amitabh Bachchan, India's biggest film star of all time) a solitary mathematician from India at a casino in Londo. Venkat tells Perci about an equation that could change the dialog on math forever and perhaps win an unimaginable fortune in gambling.  A cut-throad adventure, Bollyood style follow.
The movie is directed by Leena Yadav and releases in February.