St. Paul, Minnesota-based adhesives manufacturing company H.B.Fuller, expanded operations in India by adding a research center in its manufacturing facility at Shirwal, near Pune, and a business office in Pune. The company serves industries such as electronics, disposable hygiene, medical, transportation, clean energy, packaging, construction, and woodworking.
Jim Owens, president and chief executive officer at H.B.Fuller said, "We are pleased to be expanding our footprint in India. We are optimistic about the new opportunities our new business office and R&D center will provide us, and our customers."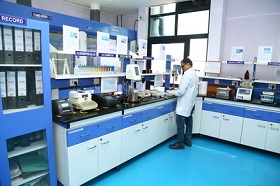 Spanning 5,000 square feet, the new R&D center has dedicated areas to conduct experiments, run demonstrations and train customers on its hot melt, water-based, anaerobic and cyanoacrylate technologies. Its proximity to the production floor increases collaboration between the company's R&D and operations teams, reports the Business Standard.